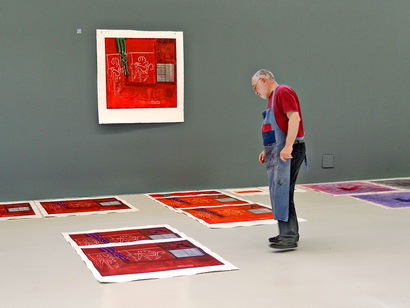 Jan Rauchwerger "The feast of my life". Solo etching exhibition,
May – September 2013

I allow myself to develop ideas from my paintings in etching.
Еtching workshop gives me this opportunity.
Etching technique, successes and occasional failures that need to be overcome
during work process, mutual patience and confidence in each other,
me with Ofra and Ofra with me. 20 years of working together.
This exhibition is an interesting result of all these years and the very
first personal exhibition in Gottesman centre in Kibbutz Cabri (Western Galilee).
What will happen next?